MicroNet Template
STEM3 Academy- The Very Special Innovation Fair
Name:
STEM3 Academy- The Very Special Innovation Fair
Time:
10:00 AM

-

2:00 PM PDT
Event Description:
To celebrate the grand opening of the Irvine campus, STEM3 Academy is hosting the Very Special Innovation Fair- a free, family-friendly showcase of discovery and imagination that is equal parts science-fair, high-tech exhibition, art show and community carnival.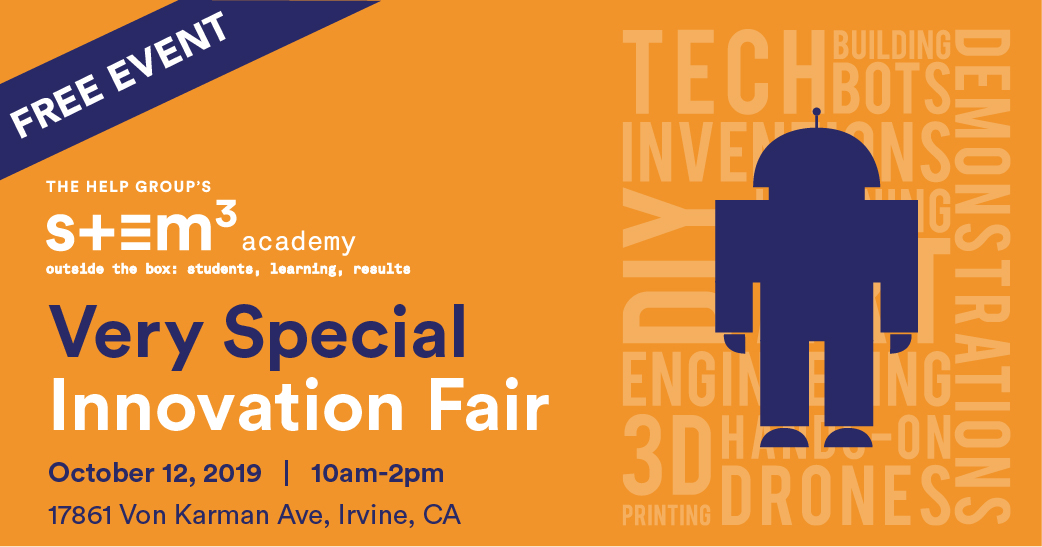 Inspired by the maker movement, hundreds of young STEM enthusiasts will have the chance to build things, get involved in experiments and demonstrations, and take various gadgets for a test drive. Attendees will experience a range of STEM-related fields, including rocketry, robotics, 3D printing and production, virtual reality, and more. There will also be food and giveaways. This hands-on event is for children of all ages and abilities.